Governance at a Glance
| Board Members | Audit | Compensation | Nominating and Corporate Governance |
| --- | --- | --- | --- |
| | | | |
| | | | |
| | | | |
| | | | |
| | | | |
| | | | |
| | | | |
Joshua Bartch
Mr. Bartch is an experienced entrepreneur. He co-founded AudioTranscriptionist.com and founded the Denver-based dispensary, Doctor's Orders, in 2009. He later founded a boutique investment firm that operated throughout the U.S. and Canadian markets. In 2014, Mr. Bartch co-founded Cannabase.io, the most significant and sophisticated legal cannabis wholesale platform in the United States. He took successful exits from AudioTranscriptionist.com, Doctor's Orders and Cannabase.io.
Damon Michaels
Mr. Michaels previously consulted for various hemp businesses through his company, Emerald Baron. Before that, he served as general manager for ebbu, a top multi-platform cannabinoid research and technology firm. By 2018, ebbu was the cutting-edge leader in cannabinoid science and was acquired for CAD$429 million by Canopy Growth Corporation, the largest cannabis company in the world. Mr. Michaels has held executive roles with multiple large brands throughout the cannabis vertical. He also served on the business development team for a Google Ventures company, developed a national snowboard brand and was one of four entrepreneurs who created Colorado's first-ever glass recycling company.
Robert Roscow, M.A.
As an experienced geneticist, Mr. Roscow has spent his academic and professional career identifying valuable and unique medicinal molecules found in nature. He holds both master's and bachelor's degrees in biology. Prior to joining Mydecine, Mr. Roscow was director of genetics at Victory Hemp Foods and also at ebbu, which was acquired as a subsidiary of Canopy Growth Corporation, the largest cannabis company in the world. At ebbu, Mr. Roscow ran the world's first cannabis genetic editing laboratory. He has leveraged an expertise in genomics, evolution and molecular biology to identify novel molecules and advance their use in a pharmacological context. His work has resulted in multiple patent filings and accolades in a variety of scientific and popular publications.
Saeid Babaei, Ph.D., M.B.A.
Dr. Babaei's track record includes more than 20 years of academic and corporate experience, during which he has led a number of novel and first-in-class product opportunities either to commercialization or to late-stage development. He brings a tremendous business foresight, having closed over 25 licensing and strategic alliance transactions, as well as raising more than $50 million in equity and debt financing. Dr. Babaei is currently the Chairman and CEO of Virotek Biosciences, a Canadian biopharmaceutical engaged in R&D and commercialization of therapeutic and diagnostic solutions for infectious diseases and cancer. ViroNetix as a wholly owned subsidiary of Virotek is utilizing is mobilization platform for population screening and clinical diagnostics for COVID-19, using governmental-approved PCR testing cost effectively and at large scale.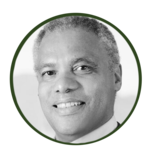 Gordon Neal
Mr. Neal has extensive experience in the metals and mining sector, capital markets and government communications. He was most recently the vice president of corporate development for Silvercorp Metals Inc., New Pacific's largest shareholder. Previous to that role he held the same position at MAG Silver Corp. Mr. Neal also served in the Office of the Prime Minister of Canada as a senior communications advisor. As a board member for Mydecine, he is responsible for investor relations, the coordination of capital markets and government communications.
Josephine Wu
Ms. Wu has more than 18 years of hedge fund, family office and global asset management experiences, including 10 years of listed, pre-IPO and early-stage Pan-Asia healthcare investment experience. She has been CIO and portfolio manager with combined assets under management of more than US$5 billion. Ms. Wu is the founder and CIO of Aionious Management Limited, a dedicated healthcare investment company that invests and provides business development and commercialization strategies in the Pan-Asia region, specifically in China. She brings in an extensive network of experts in operation, clinical, market positioning and regulatory knowledge in the Pan-Asia healthcare landscape. Her investments in different-stage healthcare companies have led to successful IPOs, commercial launches of pharmaceutical products, regulatory approvals for hospitals and research centers, and signing of strategic partnerships in commercialization transactions.
Victoria Hale, Ph.D.
Dr. Victoria Hale is a pharmaceutical scientist and executive, as well as a global health social entrepreneur. She presently serves as chair of the board of the Multidisciplinary Association for Psychedelic Studies (MAPS.org), a non-profit research and educational organization. With previous drug development experience at the FDA and Genentech, Inc., Dr. Hale founded the first U.S. non-profit pharmaceutical company, One World Health, and later founded Medicines360, a non-profit pharmaceutical company dedicated to developing medicine for women and children, including pregnant women. Dr. Hale is a MacArthur Fellow and a member of the U.S. National Academy of Medicine. She has been recognized as an outstanding global social entrepreneur by the Schwab Foundation, the Skoll Foundation and Ashoka. She also has raised $230 million in philanthropy for drug development and successfully guided new medicines through approval by the FDA and other regulatory agencies.